Work, Business and Skilled Visa in Australia
Are you an Australian employer experiencing a skills shortage in your business?
Or perhaps you are a person with skills in short supply in Australia looking for a skilled work visa in Australia?
If you need a skilled visa in Australia, We can help.
We provide assistance with a skilled visa in Australia and many other visas such as:
Temporary employer-sponsored visas (subclass 457)
Permanent employer-sponsored visas (subclass 186 – Employer Nomination Scheme & 187 –
Regional Sponsored Migration Scheme)
General Skilled Migration (subclass 189)
State Nominated and Skilled Regional visas (subclass 190 & 489)
Temporary Graduate visa (subclass 485)
Training visas (subclass 407)
Temporary Activity and Temporary Work visas (subclass 408 & 400)
Skills assessment applications
Managing an employer's sponsorship compliance and monitoring by the Department of Home Affairs and the Fair Work Ombudsman.
Abolishing 457 Work Visa
On 18 April 2017 the Prime Minister announced that the Government intends to abolish the subclass 457 visa programme and replace it with a new temporary work programme with stricter eligibility requirements. While these changes will be implemented in stages and the subclass 457 visa will not be abolished until March 2018, a number of changes have come into effect on 19 April 2017 that have substantially changed the landscape of the 457 visa programme.
The Prime Minister's stated intention of these reforms is to ensure that the subclass 457 visa programme is used to fill genuine gaps in the Australian labour market, rather than being used as a vehicle for securing a migration outcome.
Key changes that took place on 19 April 2017 are that the Consolidated Sponsored Occupation List (CSOL) has been replaced by the Short-term Skilled Occupation List (STSOL) and the Skilled Occupation List ("SOL") has been replaced by the Medium and Long-term Strategic Skills List (MLTSSL).
216 occupations have been removed by the STSOL.
These changes are likely to affect thousands of current visa applicants in Australia.
The Government has announced that 457 visa applicants who had lodged their application on or before 18 April 2017, and whose application has not yet been decided, with an occupation that has been removed from the previous CSOL will no longer be eligible for a 457 visa.
This is the case even if the applicant met the relevant criteria at time of making the application.
Article Uploaded April 2017
Update on RSMS regional certification
Skilled Migration WA has announced that it is accepting new applications to certify positions in the following regions in WA:
• Gascoyne
• Great Southern
• Kimberley
• Mid West
• Peel
• Pilbara
• South West
• Wheatbelt
New applications for the Perth region remain suspended. Skilled Migration WA has not yet defined "Perth region".
Updates to come.
http://www.migration.wa.gov.au/services/regional-sponsored-migration-scheme
Article uploaded April 2017
Crackdown on "genuineness" of 457 visa position
When assessing a subclass 457 visa application, the Department of Immigration and Border Protection (DIBP)  considers whether the    sponsored position is "genuine" or whether the position has been created to secure a  migration outcome.
 On 1 July 2016 the DIBP released new policy on the issue of "genuineness".
 The DIBP is carefully assessing the following situations (amongst others) as to the "genuineness" of the position:
 •  Self sponsorship (i.e. starting a company and sponsoring yourself)
 •  Where the visa applicant is a relative of the company's director(s)
 •  Where the visa applicant has been living in Australia for a long time, on various visas
 •  Where the position is not consistent with the nature of the business (e.g. a physiotherapy practice seeking to  sponsor a landscape  gardener).
 The DIBP will issue a Request for Further Information if they are not satisfied the sponsored position is genuine.  These requests must be  taken seriously and responded to in detail.
Obligations on Employers Who Sponsor Skilled Workers for Subclass 457 Visas.
There are 10 obligations:
Obligation to cooperate with inspectors
Obligation to ensure equivalent terms and conditions of employment
Obligation to pay travel costs
Obligation to pay location and removal costs
Obligation to keep records
Obligation to provide records and information
Obligation to provide information when certain events occur
Obligation to ensure primary sponsored person works or participates in nominated occupation, program or activity
Obligation not to recover, transfer or take actions that would result in another person paying for certain costs
Obligation to provide training
A detailed description of each obligation can be found at the DIBP website. Failure to comply with these obligations can lead to significant consequences, including fines, cancellation of business sponsorship and bars on sponsoring skilled workers for temporary visas. Furthermore, this can result in an "adverse finding" which needs to be overcome in new subclass 457 visa and Permanent Employer Sponsored visa applications.
Rothstein Lawyers has substantial experience in this area.
Updated August 2016
Court Decision Changes Approach to 457 Visa Applicant Appeals
In Ahmad v Minister for Immigration and Border Protection [2015] FCAFC 182, 16 December 2015, the court overturned prior rulings that a 457 visa applicant could not appeal a visa refusal if the nomination were refused.
Therefore, notices informing 457 visa applicants that they could not appeal are probably invalid. Invalid notices could mean that no notice was given and that the 457 visa applicants may even now have a right of appeal.
Rothstein Lawyers in Perth and Joondalup can assess your eligibility.
Article uploaded on 23 December 2015.
Want to know more? Talk to us.
Fax:
08 9228 0777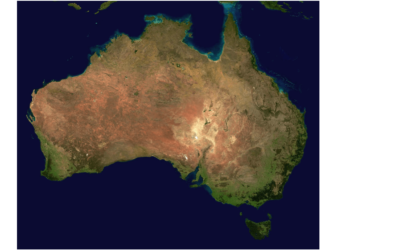 The Skilling Australians Fund (SAF) levy is expected to be implemented in the first quarter of 2018-19, i.e. before 30 September 2018. Once implemented, a nominating employer will be required to pay a training contribution charge, based on the visa being applied for, the proposed visa duration and the turnover of the business.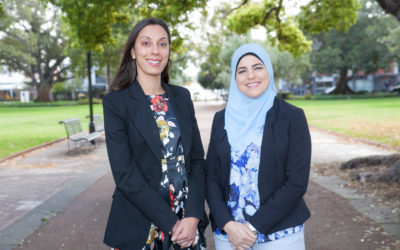 Australian immigration laws are complex and continually changing. Many migrant workers are unsure of their employment law rights, and many employers are unsure of their rights and obligations as a sponsor. Failure to comply with Australian immigration law obligations may result in serious consequences.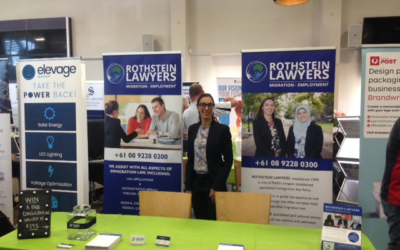 Rothstein Lawyers were present at the Perth Small Business Expo. Thank you to everyone who stopped by to see us at the Perth Small Business Expo on Friday 4 May 2018.
Talk to us today
We're here to help you with whatever you may need. Whether it be a business, work or skilled visa in Australia. We specialise in complex immigration, citizenship applications and appeals.