Migration Law
Over a period of about 20 years the firm has assisted many prospective visa applicants. Some of the cases have been straight forward and some highly complex. We have dealt with most areas of migration law from initial advice to having the conduct of applications to lodging appeals.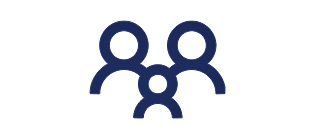 Family | Partner Visas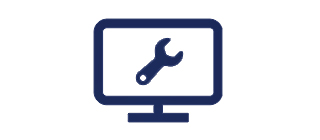 Skilled Work | Business Visas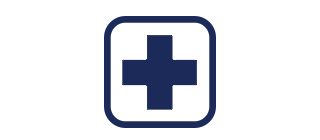 Humanitarian Visas
Areas, in particular, in which we have expertise include:
Family (parent, relative, partner and child)
Skilled (including independent or sponsored)
Business (skills including business experience and investor)
Humanitarian/Refugee (onshore or offshore applications)
Citizenship (usually character issues or period of residence in Australia are issues)
Applications for review to the Administrative Appeals Tribunal (on the merits or the decision) or the different Federal Courts of Australia (usually on a question of law)
Please see out testimonials for a cross section of satisfied clients who have been provided service by
us.
Need help with Migration?
Visa Applications
 Permanent and provisional business  skills visas
 Fiancé , spouse, partner, de facto, same  sex
 Employer Nomination Scheme visas
 Regional Sponsored Migration Scheme
 Subclass 457 visas
 Skilled visas
 Work visas
 Family, children, adoption and parent  reunification  visas
 Resident return if you previously held  citizenship or  permanent  residency
 Refugee and humanitarian visas
 Retirement Visas
Visa Condition Breaches
 We can assist to provide detailed replies to a notice of Intention to consider cancellation issued for the following reasons :
Breaching a visa condition (Section 116);
Ceasing employment with a sponsor (Section 116);
Where grounds no longer exist for the holding of a visa (Section 116)
Providing incorrect information (Section 109);
Business visa holders failing to abide by the conditions of their visa (Section 137);
Consequential cancellations (Section 140);
Failing to pass the character test  (Section 501).
Even "minor" criminal offences can affect Australian citizenship applications
1. An Australian Permanent Resident's application for Australian citizenship was refused on the basis that he was not "of good character at the time of the Minster's decision on the application."
2. Application was made to the Administrative Appeals Tribunal of Australia (Tribunal) for review of the refusal. A decision was handed down on 29 June 2017.
3. The Applicant had 16 relatively minor traffic offences over the period August 2007 to March 2015. The penalties varied from fines of as low as $88 to suspension of licence.
4. None of the incidents were particularly serious. So why was the citizenship application refused?
5. He made the following mistakes in his application:
a) He failed to fully disclose his convictions on the basis that they had "almost slipped from my memory"
b) He downplayed the convictions and minimised them.
c) He referred to a number of offences as a singular mistake.
d) He advised the Tribunal that he had learned from his mistake. Yet he had told the Tribunal that he had forgotten about the offences. The Tribunal said "it is difficult to understand how someone can learn from something they have forgotten;" and
e) He failed to "satisfactorily explain why he did not pay a certain speeding fine." The Tribunal found that the evidence provided to the tribunal "displays a lack of insight into his offending conduct, albeit of a relatively minor nature."
6. The Tribunal commented that:
(a) although the offences were each not a "serious offence" "…his lack of insight in the repetition of offending conduct, most recently in March 2015, displays a low level of reckless disregard for the safety of road users". The Tribunal found that "these considerations weigh against an assessment of good character for the purposes of Section 21 (2) (h) of the Citizenship Act."
(b) in relation to the witnesses who gave evidence on his behalf. "But these witnesses were unaware of his full record of offending conduct, albeit of a minor nature." In the Tribunal's mind this tended to "…diminish the weight that can be given to their (the witnesses) evidence".
7. Lessons to be learned?
(a) Even relatively minor criminal offences can weigh against one in an application for Australian citizenship.
(b) The best course is to be open and forthright and offer as detailed an explanation as possible as to why each criminal offence occurred.
(c) This adds weight to any argument about the Applicant's remorse and having learned from his mistakes.
New Zealand citizens and Permanent Residence
New Zealand citizens and Permanent Residence Until 26 February 2001 New Zealand citizens who held a Subclass 444 Special Category visa (SCV) enjoyed the same rights as other permanent residents in Australia with regard to Australian citizenship. Since that date, however, all new SCV arrivals have been required to become permanent visa holders before they can obtain Australian citizenship or sponsor family members for an Australian permanent visa.
There has been discussion recently of introducing a new permanent visa stream for certain New Zealand citizens.
We have now received notification from the Department of Immigration and Border Protection about what is involved in making an application of this nature which can include members of the family unit. In this regard, please read the article on our website dealing with who are now regarded as members of the family unit.
The application would need to be made under the Skilled Independent (Subclass 189) visa. The present Subclass 189 will be divided into two streams namely:
(a) Points tested stream which is much the same as exists at present; and
(b) The New Zealand stream.
The New Zealand stream will be available from 1 July 2017 to New Zealand citizens who hold Subclass 444
(Special Category) visas (SCV) and who:
(a) were usually resident in Australia on or before 19 February 2016;
(b) since then have continued to be usually resident in Australia for at least 5 years before applying for the visa;
(c) have been contributing to Australia by earning a minimum specified annual taxable income in the5 years before making the application. The taxable income is proved by way of income tax assessments; and
(d) meet mandatory health, character and security criterion.
There may be certain exemptions relating to the taxable income and health. Furthermore, a successful applicant will not have to wait as any other permanent residents before lodging an application for citizenship.
The visa application charge would be the same as payable by a Subclass 189 visa applicant except that as a concession to New Zealand citizens only 20% of the visa application charge needs to be paid at time of lodgement with the remainder to be paid at time of grant. This is an important change to the status of New Zealand citizens. We can assist in such applications.
Rothstein Lawyers Talks Visa Cancellations on Character Grounds
On 18 October 2016, Mervyn Rothstein and Sophie Manera, Registered Migration Agents and lawyers of Rothstein Lawyers, addressed students undertaking the Graduate Certificate in Migration Law at Murdoch University.
The evening seminar provided an opportunity for students to hear about and consider real life practical examples of visa refusals and cancellations under Section 501 of the Migration Act (character grounds). Mervyn Rothstein provided valuable insights on a number of recent mandatory cancellation cases, providing anecdotes on the difficulties experienced when handling these matters.
In the second part of the seminar Sophie Manera presented hypothetical case studies to the students, again based on real life cases dealt with by Rothstein Lawyers. The first situation involved a client receiving a Notice of Intention to Consider Cancellation of his permanent visa. The second situation involved a client receiving a Notice of Intention to Consider Refusal of a Resident Return Visa.
Students were guided as to the types of information and documents they would need including psychologist reports, statutory declarations by Australian members of the community, evidence of completion of rehabilitation courses, etc.
The practical difficulties of handling a "character" case and the best ways to deal with them were considered.
Thank you to Murdoch University, in particular, Kelly Seal, for inviting Rothstein Lawyers to present this seminar.
Article Uploaded on 1 November 2016
Visa Cancellations/ Unlawful Residence Status
Each year we see many people who are in Australia but who do not hold a valid Australian visa. Either they have overstayed their visa or had their existing visa cancelled. We can advise on the prospects of becoming unlawful. As we are lawyers & migration agents. Information given to us is protected by client professional privilege.
The Department of Immigration and Border Protection cancels or refuses numerous visas and visa applications. We assist with appeals to the:
 Administrative Appeals Tribunal
 Minister of Immigration and Border Protection to intervene if it is in the public interest to do so. 
 Please contact us to arrange for an initial assessment of your situation.
Proposed Change to Dual Registration Requirement for Migration Lawyers
Currently, lawyers practising in migration law are required to hold registration with the Office of the Migration Agents Regulation Authority as well as the professional body regulating lawyers in their State.
A 2014 Independent Review of the Office of the Migration Agents Registration Authority ("the Independent Review") by Dr Christopher N Kendall has recommended that migration lawyers no longer be required to hold dual registration.
The Independent Review made the following recommendations:
1.       lawyers cannot register as migration agents; and
2.       lawyers are entirely regulated by their own professional bodies.
The Australian Government has accepted the above 2 recommendations. The proposed implementation date is 1 July 2016. However this is still to be confirmed.
Proposed cessation of registration as Migration Agents will not affect the professional migration advice that Rothstein Lawyers will continue to provide its clients.
Article Updated August 2016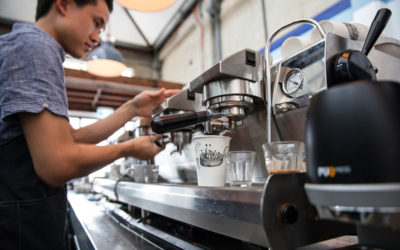 Four recent cases were reported by the Administrative Appeals Tribunal (Tribunal) dealing with applications to revoke the cancellation of non-citizen of Australia on character grounds. All four were decided against the visa applicants. These are complex matters which...
Talk to us today
We're here to help you with whatever you may need. We specialise in complex immigration, citizenship applications and appeals.
Get in Touch