Immigration Lawyers for Perth
We are one of Perth's longest established specialised immigration lawyers.
Initial Consultation
Before taking on a matter we usually ask you to come in for an initial consultation.
This is so we can:
take further information from you
consider your visa options and prospects of success
discuss the costs involved in the matter
if necessary, provide one-off advice for you to proceed with your matter yourself
Initial consultations can also take place via telephone, Skype or WhatsApp.
Click here to book an initial consultation.
Pricing Estimates – Migration services
We can be involved in your migration matter as much or as little as you like. You may wish for us to have the entire conduct of your matter, or you may simply wish for us to review an application prior to lodgement.
During the initial consultation we will discuss a pricing arrangement tailored specifically to your case, which will then be provided to you in writing.
We have a range of lawyers from which to choose, to ensure that you are not charged for a senior lawyer undertaking "less involved" work.
| | |
| --- | --- |
| Matter Type | Price (excluding GST) |
| Bridging Visa B | From $150 |
| Partner Visas | From $3000 |
| Other Family Visas | From $3000 |
| Temporary Employer-Sponsored Visas | From $3000 |
| Permanent Employer-Sponsored Visas | From $4000 |
| General Skilled Migration | From $4000 |
| Business/Investment Visas | From $6000 |
| Other Temporary Work Visas | From $2000 |
| Protection Visas | From $5000 |
| Character Issues | From $5000 |
| Health Waiver | From $5000 |
| Response to Notice of Intention to Consider Cancellation/Refusal | From $4000 |
| Citizenship | From $1000 |
| AAT Appeals | Please discuss in your initial consultation |
| Court Appeals | Please discuss in your initial consultation |
Our Obligation to You
We will provide a reasonable estimate and endeavour to bill within the confines of our estimate, even if we are required to do extra work.
We believe our prices are competitive for the high quality of services we provide, and will provide you with updates on your matter on a regular basis.
Want to know more? Talk to us.
Fax:
08 9228 0777
"Now that the visa application case has come to a final close my children and I wish to thank you and Sophie Manera for making it a success. We shall be forever grateful"
Ishmael, Mosman Park, WA, Child visa granted 2017
"Words seem so little to thank you for your tremendous work on behalf of our family"
Name withheld WA, Revocation of Mandatory Cancellation of Visa,
"Thank you for your professional and friendly way of doing business"
Name withheld WA, Business Visa Grant
"Highly appreciate for the great job you and the team of immigration lawyers did for my family to be here in Australia"
Subclass 202 Special Humanitarian visa granted
"Thank you for your patience and first-class service. I will certainly recommend your service of meeting people who need an immigration lawyers assistance with their migration matters"
Chris, Mt Pleasant, WA, Partner visa granted 2016
"I just wanted to say a massive THANK YOU for all of your help and prompt responses throughout the application process. I couldn't be more grateful for your team and the efforts you guys put in"
Sean, South Brisbane, QLD, Subclass 186 Employer Nomination Scheme visa granted 2015
I thought you might like to see that Ryan and I have finally become Australian citizens, this would not have been achievable if it had not been for your help."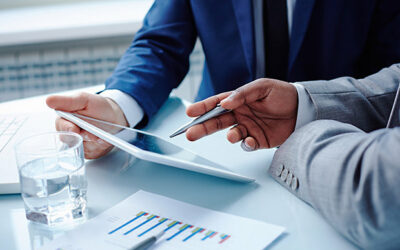 In line with the National Budget 2020-21 event, on 8 October 2020, the Federal Government announced the planning levels for the 2020-21 Migration Program. The total places available remain unchanged at 160,000. What has changed, however, is the allocation of places...
Talk to us today
We're here to help you with whatever you may need. We specialise in complex immigration law, citizenship applications and appeals.