Visa Appeals
Our team at Rothstein Lawyers can represent you in an application to the Administrative Appeals Tribunal, Federal Circuit Court or Federal Court of Australia. Ask us about Visa Appeals to get started.
We can also make a request for Ministerial Intervention on your behalf.
Visa Application Refusals and Visa Appeals to the Administrative Appeals Tribunal or Federal/High Court
Visa Condition Breaches
We can provide detailed replies to a notice of intention to consider cancellation issued for the following reasons:
Breaching a visa condition (Section 116);
Ceasing employment with a sponsor (Section 116);
Where grounds no longer exist for the holding of a visa (Section 116)
Providing incorrect information (Section 109);
Business visa holders failing to abide by the conditions of their visa (Section 137);
Consequential cancellations (Section 140);
Failing to pass the character test (Section 501).
Visa Cancellations/ Unlawful Residence Status
Each year we see many people who are in Australia but who do not hold a valid Australian visa. Either they have overstayed their visa or had their existing visa canceled. We can advise on the prospects of becoming unlawful. As we are lawyers and migration agents all information provided to us is protected by client professional privilege. Your visa appeals are in good hands.
"Now that the visa application case has come to a final close my children and I wish to thank you and Sophie Manera for making it a success. We shall be forever grateful"
Ishmael, Mosman Park, WA, Child visa granted 2017
"Words seem so little to thank you for your tremendous work on behalf of our family"
Name withheld WA, Revocation of Mandatory Cancellation of Visa,
"Thank you for your professional and friendly way of doing business"
Name withheld WA, Business Visa Grant
"Highly appreciate for the great job you and the team of immigration lawyers did for my family to be here in Australia"
Subclass 202 Special Humanitarian visa granted
"Thank you for your patience and first-class service. I will certainly recommend your service of meeting people who need an immigration lawyers assistance with their migration matters"
Chris, Mt Pleasant, WA, Partner visa granted 2016
"I just wanted to say a massive THANK YOU for all of your help and prompt responses throughout the application process. I couldn't be more grateful for your team and the efforts you guys put in"
Sean, South Brisbane, QLD, Subclass 186 Employer Nomination Scheme visa granted 2015
I thought you might like to see that Ryan and I have finally become Australian citizens, this would not have been achievable if it had not been for your help."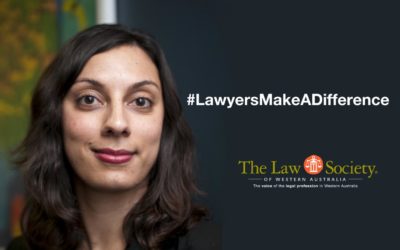 Principal Solicitor Sophie Manera was recently featured in the Law Society of Western Australia's Lawyers Make A Difference campaign for her ongoing pro bono work assisting asylum seekers. Read the full story in Business News...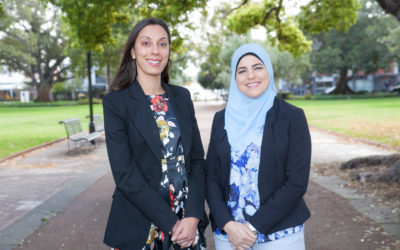 Australian immigration laws are complex and continually changing. Many migrant workers are unsure of their employment law rights, and many employers are unsure of their rights and obligations as a sponsor. Failure to comply with Australian immigration law obligations may result in serious consequences.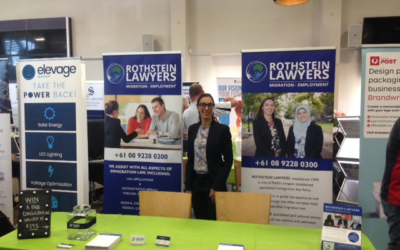 Rothstein Lawyers were present at the Perth Small Business Expo. Thank you to everyone who stopped by to see us at the Perth Small Business Expo on Friday 4 May 2018.
Talk to us today
We're here to help you with whatever you may need. We specialise in complex immigration, citizenship applications and visa appeals.