Commercial Law
We work with you and your business to achieve your goals.
Our legal team provides timely, clear and reliable advice at competitive rates.
With a wealth of experience in commercial law, our legal team can provide clear and reliable advice regarding:
Commercial and business
Business sales, purchase, and formation
Commercial contracts
Franchising
Loan agreements and caveats
Partnerships, trusts, and companies
Retail and commercial leases
Commercial litigation
Wills, probate, enduring power of attorney, and enduring power of guardianship
Advice on incorporated associations and association constitutions
Court Unmasks Franchising Fraud
On 11 May 2016 the Federal Court handed down penalties in the claim by the Australian Competition and Consumer Commission (ACCC) vs SensaSlim Australia PTY LTD (in liquidation).
The SensaSlim "Franchise" was the brainchild of a Mr Foster who concealed his involvement because there were already in place court orders restraining him from being directly or indirectly concerned in the promotion or conduct of any business relating to weight loss.
The Court's comment was that SensaSlim's conduct was deliberate, covert and fraudulent to a high degree and directed to obtaining money by deceit. Its object was to conceal the activities of Mr Foster and to deceive Franchisors.
SensaSlim fraudulently represented that a worldwide clinical trial had been conducted and had established scientifically that the SensaSlim product was an effective weight loss product.
Actors were employed to make false claims in the SensaSlim DVD and advertorials fabricating the existence of the "Institute" said to have been involved in the conduct of the fictitious trial. A fictitious report called the Strebel Report was prepared using false identities and used as if it were a genuine scientific report.
Approximately 110 franchises were sold at a cost of $59,950.00 each thus earning SensaSlim about $6.4 million.
The Court imposed a $3.55 million penalty against SensaSlim (in liquidation) and a $660,000 penalty against Mr Foster.
Mr Foster was banned for life from being involved with any business promoting or supplying weight loss products and also permanently disqualified from managing corporations.
A lesson to be learned?
Always conduct due diligence to check on the product that the franchisor is selling and the reputation of the franchisor. Make your own independent investigations and do not allow yourself to be pressurised. If in doubt take legal or accounting advice before entering into any franchise agreement. Rothstein Lawyers can assist.
Article Uploaded May 17 2016
Want to know more? Talk to us.
Fax:
08 9228 0777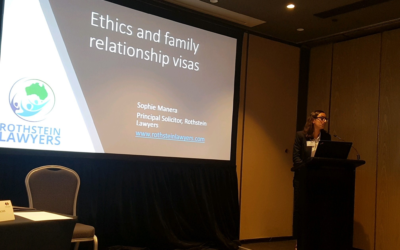 Pictured:  Law Council Annual Migration Conference In Adelaide, 9 February 2018. Sophie Manera of Rothstein Lawyers presenting at the on the topic of Ethics and family relationship...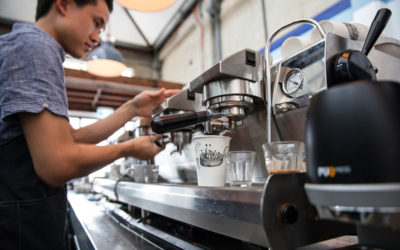 Four recent cases were reported by the Administrative Appeals Tribunal (Tribunal) dealing with applications to revoke the cancellation of non-citizen of Australia on character grounds. All four were decided against the visa applicants. These are complex matters which...
Talk to us today
We're here to help you with whatever you may need. We specialise in complex immigration, citizenship applications and appeals.
Get in Touch